Marzocchi Seal Kit
Marzocchi Seal Kits. Comprise 2 dust wiper seals and 2 oil seals.
Standard
30mm. Comprises 2 dust wiper seals and 2 oil seals. ** currently out of stock, sorry**
32mm Fits all models although designed for 2007+ forks. On older models will fit, but look slightly sunken
35mm Fits DC, 55 and some 66 and 888 models. (Note - now only available in Red (Dust & Oil) or Green SKF
38mm Fits some 66 and 88 models.
40mm Fits Monster T and Super Monster T forks.
SKF
SKF has developed a new self-lubricating compound. They claim that the design and performance characteristics of the seals made from this compound enable them to keep oil in and contaminants out of the fork, while virtually eliminating stick-slip and improving performance by reducing friction. Please note this does however come at a significant price premium.
35mm and 38mm sizes
Sven Danneels said...
"Fast delivery, good quality! "

People who bought this also bought...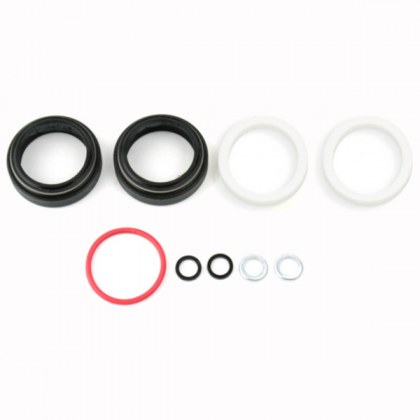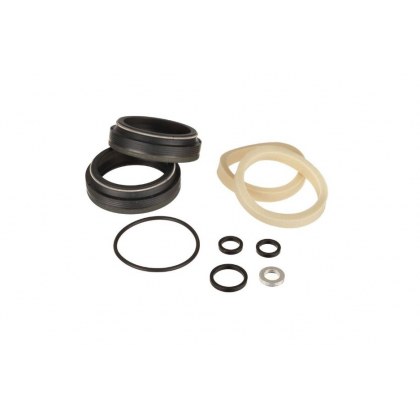 MZ850690, MZ8501168/P, MZ8501376/C, MZ8507035/P MZ8501257/P, MZ850691, MZ8507014, MZ8501257/P
Marzocchi Fork Seal Kits

1 review
UK delivery available from £3.00

Normally despatched within 1 working day
You can also...
print this page
send to a friend
ask a question
TF

Tuned Servicing

The UK's Leading Independent Mountain Bike Suspension Servicing Centre