TF Titanium Shock Spring 2.5" Stroke
TF Titanium Shock Spring 2.5" Stroke
These TF Titanium rear shock springs have been manufactured to TF Tuned specifications and tested by us. They fulfil the two main requirements of a titanium spring - they are significantly lighter than the steel alternative and they look good on the bike!
We are able to offer these springs at such a great price as we are dealing directly with the manufacturer.
These springs fit most Fox and Cane Creek shocks - but please note that they will only fit RC2s and RC4s in spring rates below 300/350lbs (see individual springs lengths). The springs are supplied with 2 spacers to be fitted when using on Fox shocks.
Please call with your shock size if you want to fit one to a 5th Element.
They do NOT fit Rockshox Vivid/Kage shocks.
Typical weight saving for TF Titanium v Cane Creek Steel springs is 140 - 300 gms depending on the spring length. Generally, the longer the spring the bigger the saving
People who bought this also bought...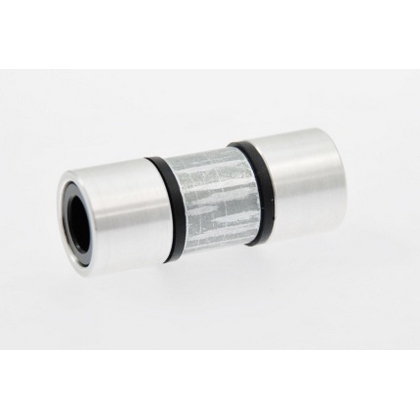 TFTI2.50/250, TFTI2.50/300, TFTI2.50/350, TFTI2.50/400, TFTI2.50/450, TFTI2.50/500, TFTI2.50/550
TF Titanium Shock Spring 2.5" Stroke
UK delivery available from £5.00

Normally despatched within 1 working day
You can also...
print this page
send to a friend
ask a question
TF

Tuned Servicing

The UK's Leading Independent Mountain Bike Suspension Servicing Centre