Vorsprung Corset Air Sleeve
Main Features: Float X, CTD Adjust Boost Valve.
Vorsprung Corset Air Sleeve
Wondering how the Corset will work on your bike - check out Vorsprung's explanation of how the Corset works (includes graphs and everything!)
"The best thing to ever happen to your Fox Air Shock ... Vorsprung's new Corset sleeve delivers":
Coil-like feel and spring rate
Better small bump compliance
More mid-stroke support - no more wallowing
Plusher, slipperier feel
Superior traction
Bottomless big-hit feel
Predictable jumping characteristics
Compatible with standard Fox air sleeve seals
Easy to install - includes air shaft seals in kit
Corset Air Sleeves are available in the following sizes:
190x50/184x44 SD Assembly
190x50/ 184x44 LV Assembly
200x50/ 200x57 SD Assembly
200x50/ 200x57 LV Assembly
216x63 SD Assembly
216x54/ 216x57 SD Assembly Specialized Enduro
216x63 LV Assembly
LV air sleeves have a larger diameter at the shock eyelet (where the air can threads in). SD air sleeves have a smaller diameter shock eyelet which means they are more compatible with a broader range of frame designs. If you are at all unsure about which assembly your shock is running consult the Fox service pages for help.
** Please note the Corset Air Sleeve is not suitable for Trek DRCV shocks, but if enough people show an interest Vorsprung might make one!**
Important Fitting Instructions from Vorsprung
Not every frame has sufficient clearance for a Corset air sleeve - this may include certain Specialized frames in certain sizes, we have not tried every combination! If there is ANY doubt whatsoever as to whether the Corset will fit, assemble the shock without air in it, mount it to the bike and cycle it slowly/gently through its travel. If it contacts the frame anywhere, don't ride it - just remove it, make sure it's undamaged and send it back for a full refund (less your postage cost) along with the details of the make, model, year and frame size of your bike so that we can pass the info to Vorsprung and they can update their fitment database.
jonathan kemp said...
"Fitted to Bronson MK1 which had wallowy and had no small bump sensitivity. The corset resolved all issues. The bike has more grip, better small bump sensitivity and still ramps up nicely. If you are a VPP person then get one. "

Andy said...
"I have two versions of the Vorsprung Corset Air Sleeve, one for a Fox Float RP2 on my Cannondale Prophet and the other on my Trek Slash. The one on the Trek is brilliant. Better small bump sensitivity and more resistance to bottoming out. The one on the RP2 is not so good. Itís fitted to my Cannondale Prophet. Small bump sensitivity is better, but it will bottom out easily even with the largest air spaces fitted. I think this is due to the suspension of the Prophet and not the Corset air Sleeve. Also, it requires nearly 100 psi more in air pressure compared with the standard air can, which is ok for me ( iím 82 KG), but might be a problem if you are a heavier rider. Overall a great product, which allows you to tune your suspension for little cost. Also, TF customer service is excellent, should you have any questions regarding the compatibility of the air sleeeve. "

gianluca tasinato said...
"can't believe it untill you feel it. It has changed totally the smoothness of the riding, it transformed the travel into a plushing pleasure and sensitive funn. it absolutly worth the money , and it's a plug'n play mod. To check is the seals life at higher pressure required "

karl said...
"Great product well priced easy to fit made a massive different to the set up of my Yeti sb5C "

People who bought this also bought...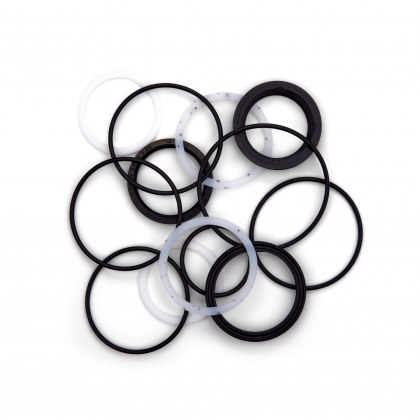 V12-01-04-A1, V12-01-05-A1, V12-01-06-A1, V12-01-07-A1, V12-01-08-A1, V12-01-09-A1, V12-01-10-A1
Vorsprung Corset Air Sleeve

4 reviews
UK delivery available from £5.00

Normally despatched within 1 working day
You can also...
print this page
send to a friend
ask a question
TF

Tuned Servicing

The UK's Leading Independent Mountain Bike Suspension Servicing Centre