Wickens & Soderstrom/ TF Tuned No. 4 Tuned Suspension Lubricant
Wickens & Soderstrom / TF Tuned No.4 Tuned Suspension Lubricant (125ml)
Developed by the boffins at Wickens and Soderstrom in partnership with our very own suspension experts here at TF Tuned this is a Nano Suspension lubricant to keep your suspension running sweet!
It combines oils, waxes and Nano particles to protect and lubricate without attracting dirt, affecting suspension coatings or seal performance.
Reduces friction

Reduces wear

Prolongs the life of seals and coatings

Protects suspension from dirt and moisture

Cleans as it lubricates
Carl Hulme said...
"Fantastic product. I have always lubed the forks & shock after cleaning the bike. Although its a small bottle, you don't actually use much of it during each application. I have used various dedicated spray lubes before, but this seams far more efficient."

You may also like...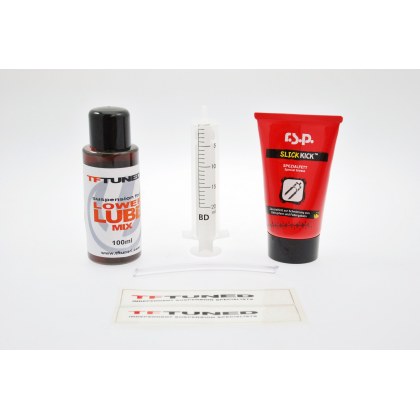 People who bought this also bought...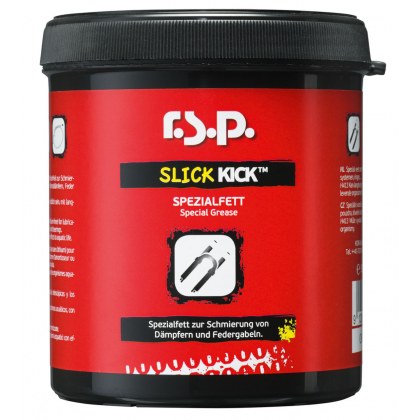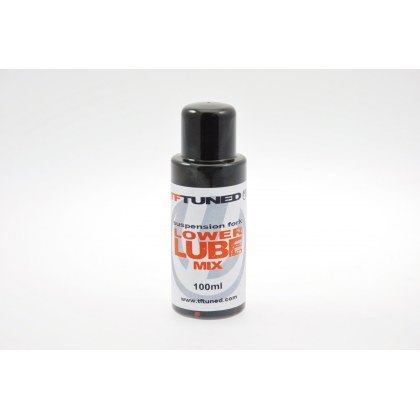 TFNO4LUBRICANT
Wickens & Soderstrom / TF Tuned No.4 Tuned Suspension Lubricant

1 review
UK delivery available from £3.00

Normally despatched within 1 working day
You can also...
print this page
send to a friend
ask a question
TF

Tuned Servicing

The UK's Leading Independent Mountain Bike Suspension Servicing Centre