PUSH Shock
** When you order a PUSH ELEVENSIX your shock is individually assembled and set up for you and your bike. Please use the information form in Step 2 of the 'checkout' to provide us with your bike and riding information. We will call you to confirm your riding information and to advise you of despatch details. **
To check compatibility with your bike - please check out the current bike models that will take a PUSH ELVENSIX on the PUSH Industries website drop down menu.
Now available from PUSH is the ELEVENSIX, their new purpose-built rear coil shock for long travel trail bikes. 100% designed, engineered, prototyped, tested, and manufactured at PUSH Industries in Colorado. Featuring patent-pending Dual Overhead Valve technology and a host of features exclusive to PUSH, ELEVENSIX is guaranteed to improve your ride.
The best 'Enduro' shock on the market? We think it's pretty amazing and our technician who is test riding it at the moment, refuses to give it back and let anyone else have a go! But don't just listen to us - check out what other people are saying in the early reviews on Pinkbike and Mountainbikelife
For those of you looking for the ultimate in rear shock performance, look no further.
PUSH hand built precision performance:
100% Manufactured in Colorado at PUSH from only the finest domestically sourced raw materials.

Each unit is hand assembled, vacuum bled, and dyno tested. Built custom to rider specification based on rider weight, riding style, and frame application

Patent Pending Dual Overhead Valve design offers two completely decoupled ride characteristics that can be toggled between on-the-fly. For the first time riders can have ultra plush and ultra firm suspension characteristics without compromise.

Tool free external adjustments for Low Speed Rebound, Low Speed Compression, and High Speed Compression.

Parabolic Low Speed Needle design for both compression and rebound eliminates the "gap" found in production MTB shock external adjustment.

Exclusive HyperCo Ultra Light Suspension Spring available in 25lb/in increments. Made from High Tensile spring alloy and featuring Optimum Body Diameter technology eliminating spring deflection and body wear.

Next generation Digressive Damping characteristic from compression valves provides incredible traction and control while allowing for through travel on square impacts.

High Volume Oil and Nitrogen Reservoir for fade-free performance.

Built using premium Maxima rear shock fluids.

Exclusive 360 degree spring capture and bump stop cup eliminates extrusion of bumper under extreme bottoming loads and ensures proper spring alignment.
Michal said...
"This is best part I've ever bought for my bike :) TFT CS is perfect 100% professional."

People who bought this also bought...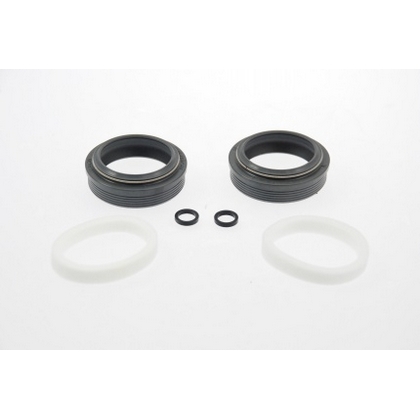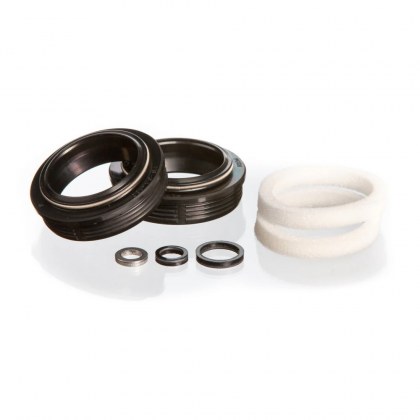 PU116 PU1162
PUSH Industries ELEVENSIX
Order online & our PUSH technician will call you to confirm all your details!

1 review
UK delivery available from FREE

Normally despatched within 1 working day
You can also...
print this page
send to a friend
ask a question
TF

Tuned Servicing

The UK's Leading Independent Mountain Bike Suspension Servicing Centre