TF Low Friction Wiper Seal Kits
Main Features: 40, 36, 35, 34, 32, Fox 36 , Reba, Talas, Float , Sektor, Revelation, Recon, Pike, Lyrik, Boxxer, Argyle.
These low-friction wiper seal kits from Racing Bros are suitable for all Fox and RockShox 32/34/35/36/40mm forks except SID & Totem. (For SIDs, the foam rings in this kit won't fit so please choose the RockShox Seal Kit instead, Totems nees the oil seal - order the RS 40mm seals.) The kit comprises:
Low-friction dust wiper seals
Foam rings
Crush washers (black) (32 mm, 2 small) (35mm, 2 small) (36mm, 1 large/ 1 small)
Single metal crush washer (silver) - for Fox TALAS forks only
We have been using these Racing Bros seals for a while now and we like the 'slipperiness' of them, reducing stiction and giving a smoother small-bump ride, whilst still sealing everything in well.
**Please note the Ultra Low Friction 32mm version of these seals are RED in colour**
[Image shows 36mm kit]
Tom said...
"Wasn't expecting to notice a big difference, but adding in these seals and a fresh service - my Pikes felt amazing. Top service from TF as usual!"

Greg said...
"Super low friction seals. Hate the typical stiction often found in Boxxer forks? Want your Boxxer to feel as plush and smooth as a Fox 40? Buy these seals."

Magnus Landin said...
"Great low friction seals. Make the boxxer run like a Marzocchi....and that canīt be a bad thing. "

People who bought this also bought...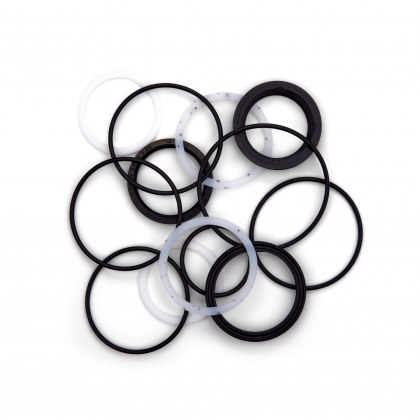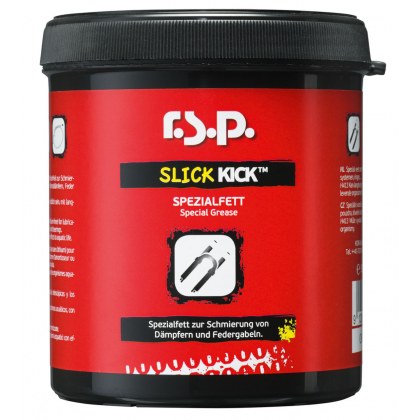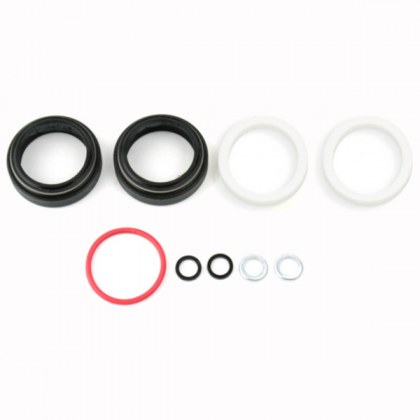 TFSEALS32LF, TFSEALS34LF, TFSEALS35LF, TFSEALS36LF, TFSEALS40LF
TF Low Friction Wiper Seal Kits

3 reviews
UK delivery available from £3.00

Normally despatched within 1 working day
You can also...
print this page
send to a friend
ask a question
TF

Tuned Servicing

The UK's Leading Independent Mountain Bike Suspension Servicing Centre