Mount Kits and Bushings for Rear Shocks
THE ESSENTIALS
Mount Kits attach the rear shock to the frame and are available to fit most major brands of shock. Eyelet bushings protect the shock eyelet from wear, and keep the mount kit snug - we include one in every mount kit.
---
There are two common standard sizes of eyelet bushing (12mm and 12.7mm) with corresponding mount kits. Mount kits come in a range of sizes to match bike manufacturer' frames.
Know your sizes? ORDER Guide to common sizes SEE HERE
How to Measure Guide for Mount Kits
1. Eyelet Dimension. The brand of shock determines if you need a 12mm or 12.7mm mount kit. If you brand isn't listed you need to measure the internal diameter of the eyelet bushing (after removing the mount kit).
| | |
| --- | --- |
| Eyelet Bushing Internal Diameter | Fits these shock brands (this is not a comprehensive list, if in doubt give us call) |
| 12.7mm | Fox, Rockshox, CaneCreek, Ohlins(most of the time) new X-Fusion, DVO, Fast, MRP, Marzocchi, Push, 5th Element and new Bos |
| 12mm | Manitou to '10/ RockShox Cheeper models '05-09, older Bos and some Ohlins (STX) |
| 12mm | Specialized own brand shocks/ X-Fusion (thinner spacer so custom- made mount kits only – please call) |
| 10mm | Rockhox '96-'02 (sorry, but this size is no longer available to order) |
2. Mount Kit Dimensions. Mount kits are available with 6, 8 r 10mm bolt hole diameter (3/8" option on Santa Cruz) and various widths from 15.8-80mm to match your frame. For example an M8x22 mount kit has an 8mm hole with 22mm overall width. The photos below show you how to measure your existing mount kit or frame.
Dimensions you need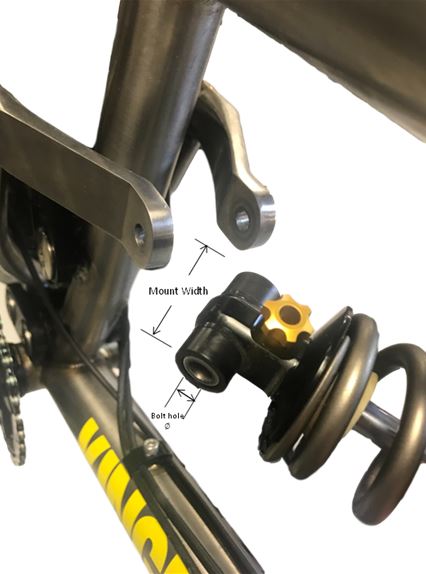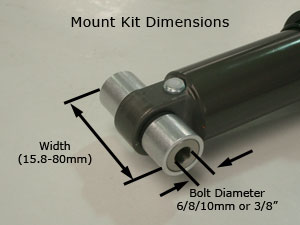 Measuring a frame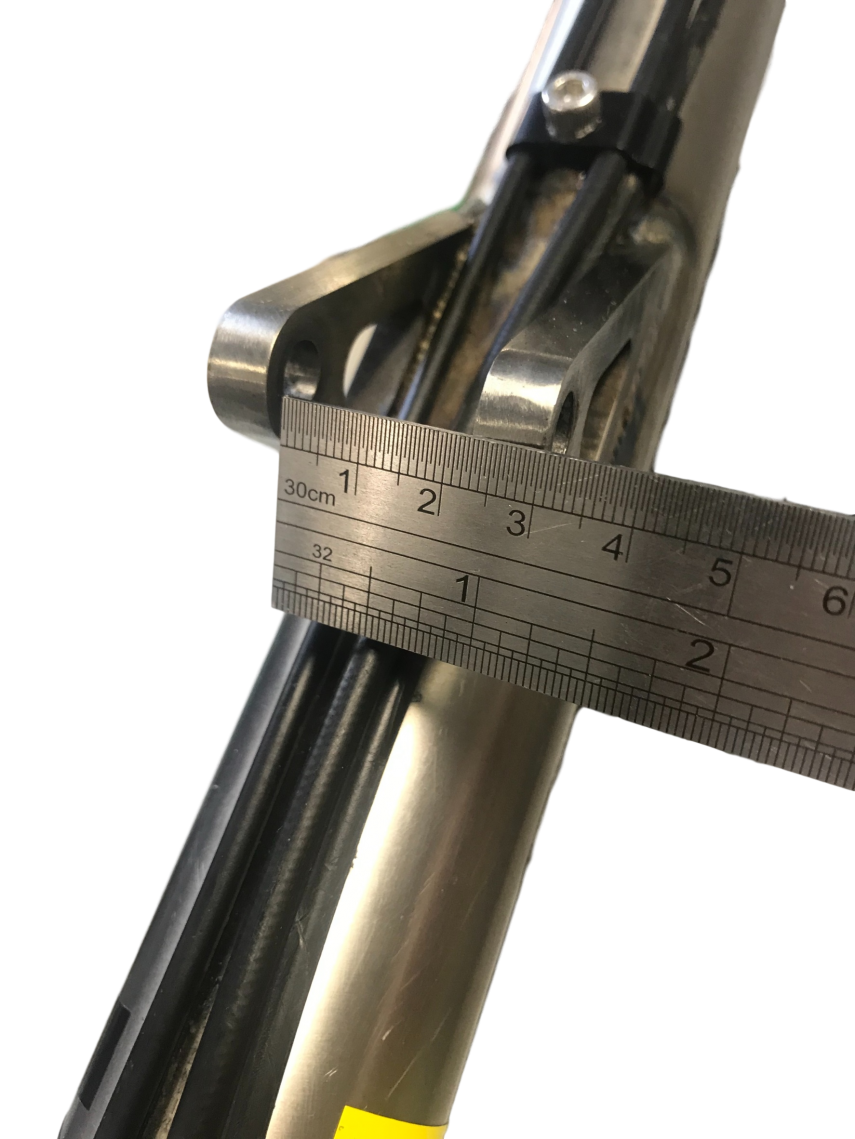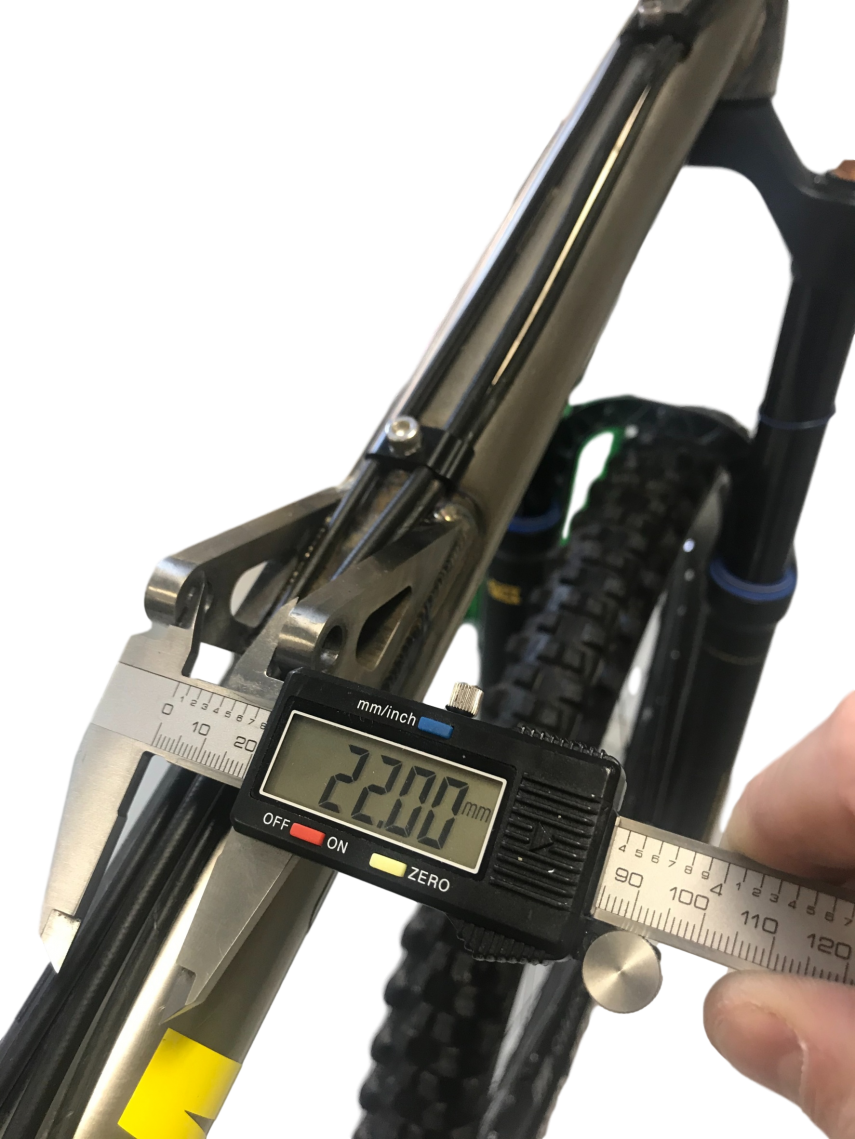 Measuring the mount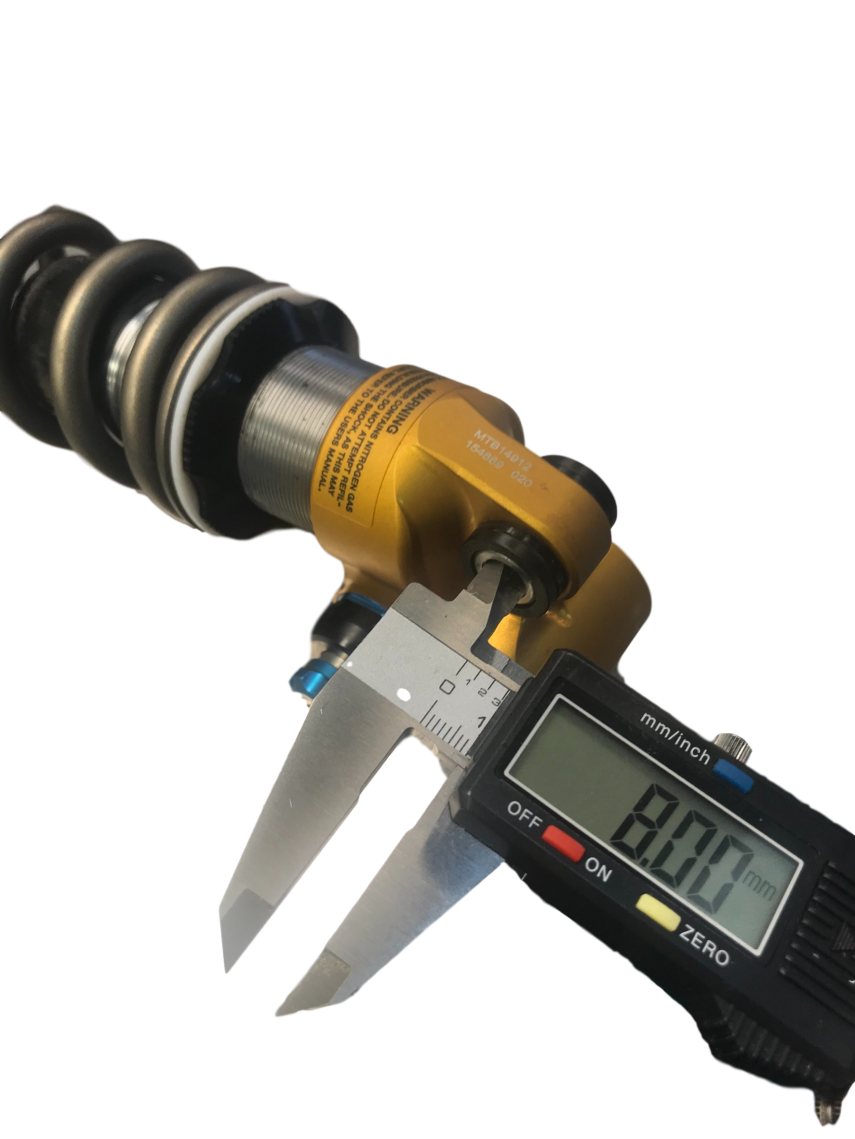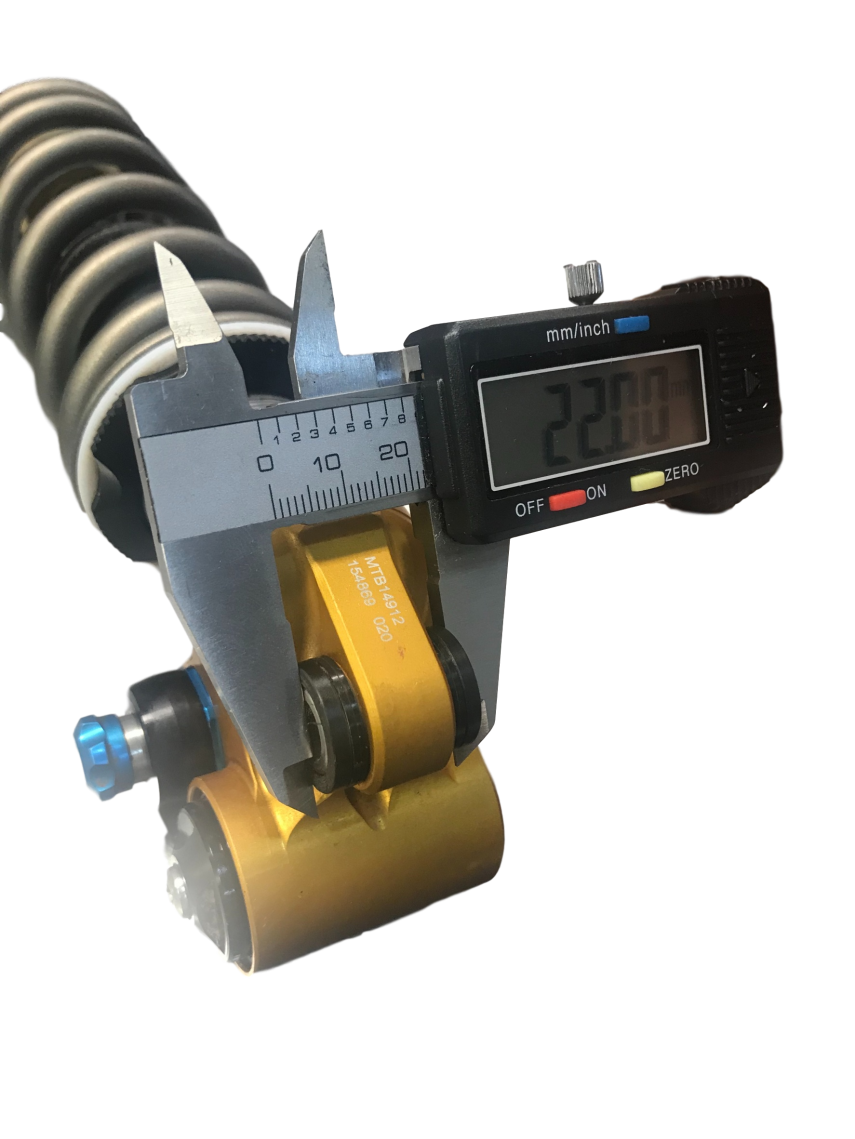 Why our Mount Kits?
Our mount kits last up to 60% longer than standard (reducer/ top hat or DP bushed) mount kits. We supply mount kits individually because they wear at different rates. Mount kits attached to the swing-arm or linkage are subject to more rotation and (depending on the mount position) mud and dirt. This means that they typically wear 5-10 times faster than the main frame mount kit.
Please note that we do NOT sell the standard (reducer/ top hat) type mount kits. The photos below illustrate the difference between the heavy duty and standard mount kits.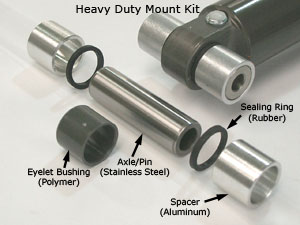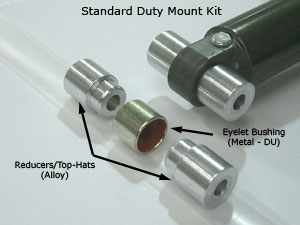 What about Offset Mount Kits?
Offset mount kits provide a simple and cost effective way of altering the head angle on your bike by either shortening or lengthening the effective eye to eye of the shock. The degree of angle alteration will depend on the shock bolt size of your frame. Our heavy duty kits all have a 1.5mm offset and are available in two standard sizes or can be custom made for your bike.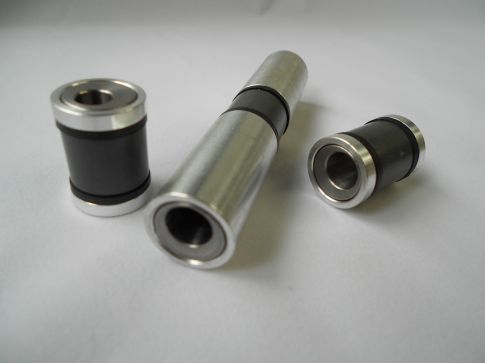 More about Eyelet Bushings
As well as size variations, we also offer eyelet bushings in different materials. We recommend polymer eyelet bushings for heavy-dutymount kits as they resist deterioration under cleaning with chemicals and usually last longer. We supply polymer bushings with our mount kit.
We also supply metal bushings if you prefer to use them.
Not sure how to fit Heavy Duty Mount Kits and Eyelet Bushings?
See our downloadable PDF guide for how to fit Heavy Duty Mount Kits and Eyelet Bushings here. Make life easier with an eyelet bushing fitting tool here.
Need non-standard sizes?
Can't find the mount kit size that you require in the online shop? Just contact us with your requirements as we can make any size you need on our super lathe! A bespoke kit will cost £25.
---