New Products
---
---
---
---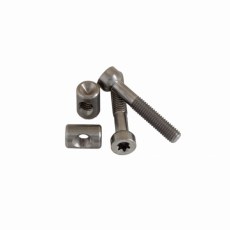 ---
---
Cane Creek OPT
OPT – the Climb Switch handlebar remote that is optimised throughout its travel from off to on
Pike Coil Conversion Kit
TF Tuned Pike Coil Conversion Kit. Please be aware, that once converted it is not reversible because the spring can scratch the air tube. **up to model year 2017** does not fit 2018/19 model years ** If you are ordering a Dual Position Conversion we also need to know your desired fork travel and wheel size to ensure you have the correct corresponding air shaft.
---
Revive Dropper Post 30.9
The Revive seatpost comes with a standalone Triggy cable actuated remote lever. Alternative remote clamp options are listed in related products below.
Revive Dropper Post 31.6
Check out the Vital MTB's review of the Bike Yoke Revive The BikeYoke's Revive features a non-IFP design because it is too difficult – if not impossible – to make a reliable design using an IFP. The Revive only requires two dynamic seals in the hydraulic circuit (RS Reverb, KS LEV and Fox Transfer use four dynamic seals) with those two seals being the ones that are known to cause the...