TF Tuned Mount Kit 12.7mm - M8
Product Description
TF Tuned Mount Kit 12.7mm 8mm Bolt Hole
TF Tuned Mount Kit 12.7mm to fit Fox, Cane Creek Inline & IL, 5th Element coil, Manitou 11+, RockShox '03-'04 & '08+ (inc. Vivid and Monarch), Romic, Avalanch and Giant NRS (phone for Marzocchi) Comprises the best of both worlds with a hard wearing stainless steel mount pin combined with a polymer low friction eyelet bushing, 2 O ring seals, 2 acetel spacers. One mount kit fits one end of the shock
Can't find the correct size? Order one our custom mount kits
Product Features
Bolt Diameter: 8mm
Eyelet Diameter: 12.7mm
Delivery
For spare parts, if they are in stock we will send them out the same day if we receive the order before midday (except weekends). If we receive the order after midday, we will do our best to despatch them same day, but it may be the following working day. Orders placed after 3pm on Friday will be despatched on the following Monday. We normally send spare parts by Royal Mail post (see below or our 'Shipping' page for cost/delivery times).

Forks, shocks and large/heavy orders go by courier. UK deliveries are with DPD Local, for overseas customers it's DPD, FedEx or DHL. In all cases these are fully tracked services and you'll need to sign for the delivery - please provide a suitable address with extra instructions if necessary.
Returns
You may return your order unused, within 14 days for a refund if you no longer require it, provided it is returned with its original undamaged packaging and is unused and unmarked. Please note, we do not refund postage unless items were supplied in error or are faulty.

Picking mistakes do sometime happen. If we supply the wrong part or there are parts missing from your order please let us know within 14 days of receipt so that we can correct the mistake. In the case of picking errors we will refund your postage costs on the returned item.

Faulty goods will be replaced with the same item or a suitable equivalent, as appropriate.

TF Tuned cannot be held responsible for the non-receipt of returned goods so please ensure you use a tracked and/or insured service as appropriate to the value of the goods you are returning.
Customer Reviews
"Solid, reasonably priced shock mount bushings fitted to a customer's bike. Worked perfectly "

"Helpful staff, got exactly what i needed and arrived next day, item itself is perfect"

JonathanLeverseidge
said...
"Easy to fit and had got rid of the knocking. "

JonathanLeverseidge
said...
"Easy to fit and had got rid of the knocking. "

"Very well engineered part, well manufactured and easy to install, very satisfied, will use again for the next shock mount replacement."

STAFF REVIEW
21st May 2023
"2 lots of rear shock bushes ordered. Ordered wrong one. Resent the size I required. Nothing was a problem great service, many thanks "

Staff response...
"All good Neil, it's a minefield this mount kit stuff, glad we could get you sorted. Ruth @TFT"
STAFF REVIEW
19th May 2023
"Really helpful staff, very quick replies and a quality product at a really competitive price - can't fault the service or the products"

Staff response...
"Thank you Chris! Ruth @TFT"
"Absolutely what I needed, advice received over the phone was very helpful as well. "

"Fast delivery good product "

"Delivered in no time, mounted in no time : the perfect fit for my Sunn Neuro and a Fox Float R !"

Jamiehetherington
said...
"Perfect replacement and perfect fit. And speedy delivery "

"Excellent product and service! TF was instrumental in providing a superior product in a timely fashion. "

STAFF REVIEW
20th July 2022
"Beautiful product and fits perfect but after 3 stages I had significant play in the bush which was disappointing. Bike is a 2018 Nukeoroof Mega which seems to be very hard on bushes but 3 stages of an enduro is a new record for wearing out the shock bush ."

Staff response...
"HI Eric, Phew that does seem a bit savage and would be very unusual! Worth checking your frame [pivots etc] throughly for any movement. Happy to send you replacements/ useful to see the wear if you want to send pics/ return the bits. Thanks Ruth @TFT"
"Decent price super fast delivery and works like a dream no more creaking."

"Heavy Duty Bush Kit"

"Product exactly as described, perfect "

STAFF REVIEW
25th April 2022
"The 15,8mm kit did not fully fit my Occam 2020 H20 frame. The spacers where made of rubbers so when mounted the shock was not properly in place. There was some play between the shock and linkage hardware. Since I got Fox bushings from elsewhere I used the axle with them and that seems to work well!"

Staff response...
"Hi Tomas, Sorry to hear you had an issue with your kit, please do call us with fitment issues as we can always help/ supply alternatives if you need them for your frame. Ruth @TFT"
"Top quality product and speedy delivery."

"Easy to find the correct mount on the website and fitted perfectly"

STAFF REVIEW
8th January 2022
"Incorrect mount kits delivered just before Xmas. TF sent out new kits in the new year that fitted perfectly. Many thanks for your help Adam."

Staff response...
"Hi Rob, Sorry about those incorrect spacers .. glad Adam could get you all sorted! Ruth @TFT"
"Super speedy delivery of a part I needed in a hurry. Many thanks"

STAFF REVIEW
2nd September 2021
"The kit itself is great and working like a dream but the real stars of the show are the team that helped me get the right size.Thank you again guys for all your help - customer service above and beyond!"

Staff response...
"Our pleasure Travis! Ruth @TFT"
"I needed the mount kit in a hurry for my new X2 shock. I think I ordered quite late in the day but it arrived the next morning. Does exactly what is says on the tin, and of a high quality, as you would expect from TFTuned - cheers!"

"Great product Recommended "

"Worked perfect. High quality and excellent tolerances"

"Spot on! "

STAFF REVIEW
30th March 2021
"Excellent as always. There was a small tolerance error in production of the first suspension mounting, and this was quickly remedied by the team quickly sending a new one out which fitted very well. Cheers!"

Staff response...
"Thanks Pete, and for your patience getting that sorted. Ruth @TFT"
"Seems higher quality than the original manufacturer's mounting hardware, and easier to install. Have ridden a few hundred km and no problems so far."

"Very happy with the new mount. Had previously replaced the top mount, which is still as new a couple of years later, this was to replace the original bottom mount which was shot. I can immediately feel how much smoother & more active the rear suspension is - wish I had replaced both a couple of years ago ! Now looking forward to getting out on the trails & using this to see how it feels on some rough stuff. "

"Cannot comment on how it will last, but it was a good fit, appears well made and arrived in good time. What more can you ask for."

brucewilsonbtinternetcoml
said...
"12.7mm mount kit- well engineered and easy to fit"

glenwatridgegmailcom
said...
"Does what it says on the tin. "

"Great service, quality components, perfect fit."

"Arrived the next day, easy to fit and evidently a quality product. Will certainly be buying again from TF Tuned. "

"So much better designed than original Rockshox pivot. Easier to put in and better sealed. Hopefully will last better than the standard bushings as I was getting through them at an alarming rate!"

"perfect for for a 2014 Nukeproof."
"Had a really annoying squeak when I compressed my suspension, changed all the bearings, still there. Was pretty sure it was now coming from the shock top mount. Under inspection of the standard aluminium mount it looked almost worn egg shaped a tiny bit. Anyway popped in this TF tuned stainless steel mount and it's all good now, no squeak, no play. Very good quality, I've bought them before for my other bike and would highly recommend this very often overlooked mount. "

"Works fab"

"Way better than the ori!"

"Better than ori! "

"The bushes are a perfect fit and the videos on how to fit them are very helpful indeed - good job!"

STAFF REVIEW
25th September 2020
grahamridgworldcom
said...
"The bushes are a perfect fit and the videos on how to fit them are very helpful indeed - good job!"

Staff response...
"Glad you like them Graham! Ruth @TFT"
STAFF REVIEW
16th September 2020
"Great website, easy to ensure you order the correct bits. My rear shock mounting hardware arrived fast. Then the good bit! The quality of the parts were awesome. Fitted the shock snuggly, exactly as you'd hope, then went straight onto the bike perfectly! Several bike shops told me I stood no chance of finding these parts, well thanks TF Tuned for proving them wrong. Awesome job!! Thanks."

Staff response...
"Our pleasure David - it's the little things! Ruth @TFT"
"Much higher quality components than the originals on my Scott eSpark. Easy to fit with the bushing tool. "

STAFF REVIEW
27th August 2020
"Excellent customer service, very helpful guy on the phone. Made the whole process very quick and easy. Super fast delivery of my parts. Fitted perfectly and am well happy with the upgrade. Thank you."

Staff response...
"Our pleasure! Ruth @TFT"
"Superbly made product, well engineered, instructions for use on the website are perfect. Was able to swap easily and get my bike back up and running in no time. Turns out I didn't even need the special tool, but I have it for next week."

STAFF REVIEW
16th August 2020
"The TF Tuned Mount Kit 12.7mm M8 8x21.8 bushing fitted well and was a reasonable replacement. Althought it only lasted about 6-8 months before play appeared. It was not as durable as the original item. "

Staff response...
"Hi Peter, Thanks for the review - you don't say if it's the eyelet bushing or the mount pin that you had an issue with. The eyelet bushing is designed to be the 'wearing/ replaceable' part and longevity depends on how much use your frame/ shock/ general maintenance and the linkage of the bike. If you get in touch we can send you replacement bushings to fit. Thanks, Ruth @TFT"
"Great product, the bushing is much better material than the standard DU Alloy Bush, fantastic quality, easy to fit, speedy delivery. "

"Fitted these after wearing away two pairs of standard bushings. They fit a treat with the bushing tool. The bike now feels solid and responsive. Very happy. "

STAFF REVIEW
23rd July 2020
"Great product and perfect fit for my bike. Lady on phone gave sound advice and quickly sorted which product I needed which was delivered in good time. Great company."

Staff response...
"Thanks for the review Andy - pleased we could get you sorted! Ruth @TFT"
"Super service! Helpful phone call, and all sorted"

"used the site guide to carefully measure which kit id id need, ordered it and 2 days later its it my door... I'm just above complete novice and it took me 10mins to fit the kit and my 2004 whyte 46 has been givig a new lease of life thank you very much TFT"

STAFF REVIEW
8th July 2020
"This is an update to my previous review. The new stainless shock hardware functions as desired. Installation was simple and the product appears to be of high quality. This will be a robust upgrade to my stock aluminum hardware. I was having issues with the aluminum pin flexing, thus bending the through bolt on my long travel Enduro bike. The stainless pin, with its higher modulus, will reduce the bending in the pin, thus preventing the bending of my shock bolt. I can't believe fox doesn't make this shock hardware in stainless from factory. I did have significant issues with procurement of this part, having finally received it about a month after ordering, however this review reflects the quality and functionality of the part, hence the 5 stars. I recommend this part as an upgrade to anyone with aluminum hardware in this size."

Staff response...
"For context , this customer received a replacement steel pin after an initial mix-up - our apologies! Delivery time was longer as he resides in the United States. Good to hear all is well now. Ruth @TFT"
"Great kit, fitted perfectly after careful measurement. Good range of sizes and easy to replace. Fast delivery excellent service."

STAFF REVIEW
22nd June 2020
"Cane Creek DB coil. Brilliant service, very prompt dispatch and a phone call to ask if I wanted the new progressive spring. Feels so much poppier and supple compared to my old FloatX. Whenever I call I get great unbiased and informative advice."

Staff response...
"Great stuff - thanks for taking the time to leave a review. Ruth @TFT"
"As always, top service from TFT, one stop shop for suspension, great design, bomb proof execution."

"Great online buy, plenty to choose from has everything you need ,looked everywhere for my bushings for my Whyte 46 couldn't get them, But TFtuned had them ,quick delivery and very nice to deal with ,will use again "

"Good product, used TF stuff on a few bikes, never any problems."

STAFF REVIEW
28th April 2020
ChristopherWright
said...
"As ever TF Tuned are brilliant - I spoke to them on the phone before ordering this and they are fantastic at helping you through the maze of different mounting kit options. They are the best."

Staff response...
"Yes it can be a bit of a maze Christopher ... you are not wrong! Pleased we could help. Ruth @TFT"
"Mount kit, easy to fit,perfect fit and took away a creak that had developed despite the originals seemingly in good condition. Will last for years as I have run them before. Bargain. Excellent service as always."

"Monarch Plus mounting hardware"

"As ever, super service, specialist knowledge, quick dispatch. "

STAFF REVIEW
14th April 2020
"What can I say. The service is what makes the team great and the mount kit was as expected.Always there with great suggestions, advice and follow up service."

Staff response...
"Thank you Jamie! Ruth @TFT"
STAFF REVIEW
8th April 2020
"I purchased some shock hardware for my Cube Stereo 140 Hybrid. The difference between the standard fitted kit and what TFT supplied was evident from the moment I opened the package. Can't praise the parts enough, more movement in my rear suspension and much easier to maintain. Worth the extra cost."

Staff response...
"Really pleased to hear that it's the little things that make the difference Andy! Ruth @TFT"
NormanwWorthington
said...
"All good. Shock bush delivered to Northern Ireland very quickly, easily fitted and seems to be working great."

"all perfect...."

"Ordered TF Tuned Mount Kit 12.7mm M8 8x19 for my Specialized Enduro. The tolerances are so tight, i didn't even have to use the nylon bushing. Just placed the ordered cylinder in the original one (RS MonarchRC+) and all the play was gone instantly. Now i have a spare nylon bushing when the original gets worn. Very high quality product."

"Item received as expected. Excellent quality products! Definitely the best on market"

"When my stock shock mount pins wear out, I always get the TF stainless kit and they just last forever! Well worth paying a little extra for!"

"Bought to replace FOX IGUS bushings that wore out real fast. Fit perfect and snug, also better color (black) than cream."

"Excellent product. As described. Fast delivery. Was worth upgrading in a Cube Stereo 140 hpc tm 2018"

"Bought this to resolve some play in the lower rear shock mount on my Yeti, much easier to fit than I had anticipated (no special tools required), took 10 minutes, zero play now and the rear end of the bike feels a bit more tight. Very pleasing result."

"Superb quality, prompt deliver"

"Very well made fits perfectly works well quick service highly recommend omani"

"Great bit of kit .fitted before big ride in morzine and it fits and works perfectly thanks"

STAFF REVIEW
3rd July 2019
"Needed a new shock mount kit for a dvo topaz t3 on a Nukeproof mega 275 frame. Abit of a hurry Getting them before a race, and my sizing was out of stock, Called tftuned and told them i was in a hurry, they manufactered the correct sizing and sent it to me via fedex express. Had the package 2 days later in sweden. This is what i call service, 10/10! Thanks tftuned! "

Staff response...
"Glad we could help Martin! Ruth @TFT"
"Always better than stock kits."

STAFF REVIEW
22nd May 2019
"I bought this TF Tuned shock mount kit to replace the Original Rockshox ones that came with the Nukeproof Mega as well as the aftermarket Rockshox ones that also developed play in a few rides. Instantly the bike felt better with the TF kit and after 10+ Peaks rides it still feels perfect with no movement at all. I would only buy these in the future now. Thank you for making a knocking bike into a silent one!"

Staff response...
"Sometimes it's the little things that make all the difference! Thanks for the review Ken. Ruth @TFT"
"I buy 8x15.8 version for my specialized stumpjumper fsr 2009 to mount the new fox shock float dps. I received in in Bahrain in a week. Good quality and fit for the shock and my bike. "

"Fitted fine, good quality, nuff said *****"

"Fitted fine, good quality, nuff said. *****"

"Step by step instructions to to find the correct mount kit, very good quality and easy to fit"

STAFF REVIEW
1st February 2019
"Worked a treat, no special tools required to fit this, The team at TF are all very helpful and knowledgeable :) "

Staff response...
"Great - good to hear that Jordan! Ruth @TFT"
STAFF REVIEW
26th January 2019
"There was a small issue with a wong part in my mout kit, but TF Tuned sorted it out quickly no questions asked. They are great to deal with and I am only sorry I am on the opposite side of the world, I would love to see there set up"

Staff response...
"Hi Craig, Glad we got that sorted, thanks for taking the time to leave a review. If you are ever in the UK pop by and see us! Ruth @TFT"
"Fantastic! Works a treat."

"Perfect. Very helpful friendly knowledgeable staff and a great product. "

STAFF REVIEW
14th November 2018
"this kit fits perfect and is really good quality and as always service from the team is fantastic."

Staff response...
"Thanks Lee! Ruth @TFT"
STAFF REVIEW
8th November 2018
"First class technical advice from the two girls i spoke to initially..... Top quality item with quick delivery. Would not hesitate to use again. "

Staff response...
"Thanks for the review Colin, good to hear you are happy with the kit! Ruth @TFT"
STAFF REVIEW
10th September 2018
"Perfect fit "

"Fitted very easily once I removed the old sleeve bearing from the top of the shock. The new kit has totally tightened up all the top end play I had & is far more robust than the original mounting, think this will last very well."

"Brilliant customer services (Ruth) needed a little advice how it worked due to mine being old style.. Can't right fully remember what day i ordered but say Thursday i received it Friday "

STAFF REVIEW
22nd June 2018
"Delivered really quickly, very easy to install and is performing very well. Good value when you consider that no specialist tools will be required to replace it. ."

Staff response...
"Good to hear you are happy to your purchase Jon! Ruth@TFT"
STAFF REVIEW
18th June 2018
"Very helpful when I phoned and the website was very informative , the rear shock bush fixed the play hopefully it will last quite a good while would definitely recommend thanks once again"

Staff response...
"Thanks for your review Dave, really pleased we could help! Ruth @TFT"
STAFF REVIEW
27th May 2018
"this will the last time I order a fox bush - they are way expensive - I am changing to DT Swiss as the shock mounts for those are 1/4 of th prices here"

Staff response...
"Hi Tony, thanks for your review. If you just need the eyelet bushing then you can buy those separately rather than buying the whole mount kit - please see here https://www.tftuned.com/shock-mount-hardware/eyelet-bushings/127mm-bushings-for-fox-rockshox-dbinline-etc/c257 We can exchange/ refund you as necessary. Ruth @TFT"
STAFF REVIEW
23rd May 2018
Stuart McGregor Dallas
said...
"Slightly disappointed that this kit only consisted of enough bushings and parts to do one mount and not the whole shock. Well built, but disappointing that I have to buy two kits for one shock...."

Staff response...
"HI Stuart, thanks for the review. As per the description 'One mount kit fits one end of the shock'. We sell them singly as it's generally just the one (main pivot) end that wears. Additionally most bikes run different dimension kits at either end of the shock which means that sizes need to be available individually. Hope that helps. Ruth @TFT"
STAFF REVIEW
10th May 2018
"First time that I have used TFtuned and all I can say is staff were very helpful to make sure that I got the right part for my bike. I am new to dual suspension and when parts came, I was unsure how to assembly and again staff were helpful to make sure I put part in right order. There is no play around my rear shock now and at the moment, I have to say I am happy with what I got. Price may be a little high but its well worth it"

Staff response...
"Glad we could help David! Ruth @TFT"
"These shock mount kits are perfect and do exactly what they are meant to. And you get the absolute pleasure of dealing with TF, their knowledge is second to none and there service even better. Thanks"

Staff response...
"Thanks very much for your lovely review Ed. Our pleasure - happy riding! Ruth @TFT"
"Great product. I had very loose bushings where my shock attaches to my frame in the rear, and even after purchasing a new set, the rattle and looseness was still there. That led me to look into better options, and I made the jump to this TF tuned kit. Shock is tight on the frame now, and it's such a relief. Highly recommend this kit for the Cannondale Prophet. Been on about a dozen rides so far and staying nice and snug. So far so good."

"Accurate size, fits well and is well-fitted. In my opinion, it is overpriced. The materials are simple, everyday grade metal and plastic, so I find them overpriced. It will then turn out that his life is really multiplied to the standard."

Staff response...
"Hi Ferenc, Thanks for your review. The eyelet bushes in this kit are a low friction polymer produced to our specifications by Igus and the mounting pins and spacers are custom machined for us by a local engineering company. We offer this product at competitive cost that takes into account the cost of the materials and machining process. We are pleased to hear that the kit fits well. Ruth @TFT"
"Absolutely spot on... I've had kit from these guys before and they never fail to impress."

"Fitted fox ctd 2014 to a santa cruz heckler mk1 with ease, not tools required A*"

"Worked perfectly fine, awesome replacement, for Specialized FSR Big Hit 1 2009, but buyers beware if using TU mounting kits you will need sram 1/2" x 1/2" Rear Shock Bushing Tool for removal of any eyelet bush in any new/old rear shock, the tool will also help installation of mounting hardware, 5 star product! https://www.sram.com/rockshox/products/12-x-12-rear-shock-bushing-tool#sm.0000f4jlm36mje4oqcj18qkcd2264 "

"Was really pleased to find this replacement piece of kit for my very old Cannondale Prophet. It appears to be stronger all round and manufactured to a really high spec/tolerance. Very easy to fit. Rapid delivery even to France where I'm currently based. Dry pleased "

"As always..... top quality products and a premium service. "

"shock mount + 5 star service on fox float push upgrade "

"Really good product made to a high standard. Great work TF tuned! expensive"

"Item took a week to arrive but customer service was amazing a lot of help given, although could do with fitting instructions of what order the fitting should go in "

"Super fine product. Fitted straight in without any problems."

"Excellent service and easy to install"

"Fits my Fox Float R perfectly! Thanks TFTuned for the great service and super fast shipping all the way to the island of Guam! "

"I bought a second hand Specialized Stump jumper fsr off ebay. The top shock mount had a massive amount of play in it. Bought this kit, fitted it and like magic no more play. Very pleased with the result."

"Well made kit and very easy to fit, would definitely buy again. "

"Low friction bush kit x2 .good price great quality delivered next day.awesome "

Alessio Cappelletto
said...
"Fast shit, amazing product, good and kind support. Thank you!"

"Fair value as a package, tool free installation (although tool required to remove original bushing) too early to comment of life span of the nylon replacement bushing, but it will easy to replace."

Giacomo Boschetto
said...
"Knowing what to purchase, TF Tuned seems very equipped and customer service appears to be very helpful "

"Much better quality than the original Fox Bushings. Intend to do other bike the same way soon."

"Does the job with great service."

"Great quality and great price ????"

"Great item and service just as last time. When I called up to query something the team were really helpful going the extra mile to.make sure I got what I was after. Thanks TF the heavy duty mount kit has taken care of the play that had developed in my rear shock due to the worn out old DU bushing."

"I got this kit because the stock one was pretty worn on my bike. Now the rear suspension works better then ever. "

"perfect"

"I mounted this kit into my rear damper and it fitted fine. As for its long term performance it is too early to tell but it looks like a reasonable design."

"This is well engineered item with tight tolerances. I fitted one to a Whyte t129s with a Rockshox Monarch RD where signifiacant wear had occurred in the OEM hardware over a relatively short period of use. It has taken all the slack out of the rear triangle and is holding up well after a few long off road rides. Fitting it did require the TF tuned bushing removal tool to get the old bushing out, but with that tool it was an easy job."

"Fast shipping of a great product, nicely machined and a great replacement/upgrade from the standard Fox bushings. Would highly recommend. "

"fast delivery. Nicely made and perfect fit."

"Great product, easy to fit. Very prompt service. Will use again."

"Very helpful web page for identifying the bush required for the different shocks/bikes.bush fitted perfectly and removed the play which was present in the old bush..have not had any issues since fitting it..time will tell the durability but I'm thinking it will defo outlast the previous bush ..."

Konstantinos Michaelides
said...
"excellent product, great service"

"Great quality item, well engineered. Easy to use website and delivered quick! Recommended!"
"Great quality item, well engineered. Easy to use website and delivered quick! Recommended!"

"Excellent service once again. Product fitted and the bike is back in service :)."

"Great quality product fitted perfectly"

"Excellent quality - they stay stiff after 3 rides - No play at all (the standard bushings in my fox usully survived one ride only!!)."

"Nice snug fit. Been riding with this setup for a little while now and am very pleased so far. Much better than the two-piece spacer set up I had previously which didn't seem to apply even pressure through the whole bush. Thanks!"

"I was supriced how nice fitness on these bushings. They are tight and I prefer this instead of bearings that rust and seieze."

"Very good service. Far better mounting kit than the original on my Kona Dawg."

"Spot on! Quick delivery and does the job."

"Excellent quality product and fast delivery"

"Item very well done, shipment very slow [TFT comment - All overseas orders ship Royal Mail International Signed for/ Airsure and take an average of 5-10 depending on location]"

"A great solution to my rocking shock. Easy to fit and delivered in a day."

"This upgrade kit is good quality with complete with dirt seals, should last a lot longer than the standard fit bush. This should be fitted to all lower rear shock mounts as standard by the cycle industry. "

"Exactly as expected. High quality, good value.Happy."

"Exactly as expected. High quality, good value.Happy."

"Measured up my old/worn shock mounts and got these new ones form TFTuned. Excellent kit and everything I needed was in the kit. Could not have asked for more. Delivery was fast too."

"Good, solid quality product. What else would you expect from the leading suspension supplier in the UK?"


TF Tuned Mount Kit 12.7mm 8mm Bolt Hole.

146 reviews

In stock
Home Delivery
UK mainland delivery from £4.00
You may also like...
---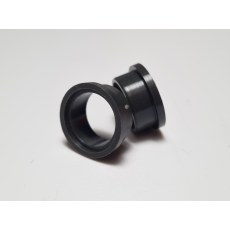 ---