PUSH Ultra Low Friction Fork Seal Kits
Product Description
PUSH Ultra Low Friction Fork Seal Kits
Here at TF we are big fans of PUSH Industries' products. These seals are 'impregnated' rather than 'coated' which means that they will keep on delivering that lovely plush suspension feel that you only get with good quality seals. TFT rider recommended!
Suitable for all leading suspension brands, Fox, RockShox, BOS, X-Fusion, Manitou 32mm forks.
**Note the 32mm fork seals will NOT fit RockShox RS-1, Bluto, SID B1 2017+ and all RockShox 32mm Boost forks- please order PUSH 32mm RockShox Boost seals**
Here's what PUSH say:
One of the single biggest improvements you can make to your fork!
Engineered and developed over several years, PUSH Ultra Low Friction fork seals provide class leading sealing while offering the lowest friction of any seal on the market!


Advanced friction-reducing, Molybdenum filled material increases small bump sensitivity while also increasing durability


Dual scraping lip design provides maximum scraping effect while minimizing friction


Loaded oil sealing lip integrated into wiper to keep lower leg fluid from

escaping fork, increasing performance and durability



Vented case design allows easy installation


Integrated slots ease removal during maintenance


High-volume, absorbent foam rings ensure consistent lubrication improving seal life and bump sensitivity


Moulded utilizing precision 3D machined moulds for exact tolerance


Each kit comes complete with Fork Seals, Foam Rings, and Crush Washers


If you are installing the PUSH ULF seals yourself, please follow PUSH's installation guide.
Product Features
Stanchion: 32mm, 34mm, 35mm, 36mm
Delivery
For spare parts, if they are in stock we will send them out the same day if we receive the order before midday (except weekends). If we receive the order after midday, we will do our best to despatch them same day, but it may be the following working day. Orders placed after 3pm on Friday will be despatched on the following Monday. We normally send spare parts by Royal Mail post (see below or our 'Shipping' page for cost/delivery times).

Forks, shocks and large/heavy orders go by courier. UK deliveries are with DPD Local, for overseas customers it's DPD, FedEx or DHL. In all cases these are fully tracked services and you'll need to sign for the delivery - please provide a suitable address with extra instructions if necessary.
Returns
You may return your order unused, within 14 days for a refund if you no longer require it, provided it is returned with its original undamaged packaging and is unused and unmarked. Please note, we do not refund postage unless items were supplied in error or are faulty.

Picking mistakes do sometime happen. If we supply the wrong part or there are parts missing from your order please let us know within 14 days of receipt so that we can correct the mistake. In the case of picking errors we will refund your postage costs on the returned item.

Faulty goods will be replaced with the same item or a suitable equivalent, as appropriate.

TF Tuned cannot be held responsible for the non-receipt of returned goods so please ensure you use a tracked and/or insured service as appropriate to the value of the goods you are returning.
Customer Reviews
STAFF REVIEW
27th August 2021
"So after reviewing the push fork seals and mentioning the foam rings that were supplied were not fit for purpose Ruth contacted me and sent out a replacement set which I'm hugely grateful for. It's not the first time I've used TF tuned and as alway brilliant service with fast delivery. Highly recommend "

Staff response...
"You are most welcome Chris! Ruth @TFT"
STAFF REVIEW
1st August 2021
"So I took the plunge to give my forks some love with new Push fork seals and tbh I wish I'd stuck to the original spec. I had read the reviews and thought maybe it was a one off with the foam rings being completely useless but no they was completely useless! didn't fit properly so when refitting the lowers they caught and split so ended up using the old foam rings. The seals seem alittle stiff and haven't noticed any difference in the plushness but time will tell. Not worth the extra money so I'll be sticking to the oe spec from no on "

Staff response...
"Hey Chris, Sorry to hear you had an issue with the foams - if you give us a call we can happily send you spares if you need them to refit. In terms of plushness you do need to allow these PUSH seals a good few riding hours to bed in. See how you go, let us know. Ruth @TFT"
"Excellent seals. Fitted in conjunction with new 2021 air spring, buttery smooth now."

"Excellent fork seals I've use these a few time's now much better that genuine fox one's ,excellent service to from TF tune"

STAFF REVIEW
2nd February 2021
"Wiper seals are OK but the sponge rings are seriously low quality, should have bought the Fox ones direct from their website."

Staff response...
"Hi Tony, The foams that come with PUSH seals are thinner than other brands - we can happliy send you spares if you need them. Ruth @TFT"
"These really are excellent seals, and the difference they make is noticeable. However they certainly are expensive and it'll be down to the individual whether you think the extra cost is worth it...."

"Excellent service and product I have use these few times much better than fox ones"

"Fitted without any problems, they seal very well. "

"Good so far they seem a bit more push than original fox but time will tell"

"Great seal kit, nice and easy to fit. i do agree that the foam rings are a bit soft compared to originals though. OEM were bone dry when removed so fitted these anyway."

"Definitely reduced stiction/brake away force and made the fork more sensitive. Easy to fit. Will be using them again."

STAFF REVIEW
17th August 2018
"After having these fitted to my Pikes earlier on in the year I did not hesitate when recommending them to a friend for their Fox 34's. Easy to fit (some factory & aftermarket seals require a seal drift to seat them correctly into the lowers) they slid into place with ease with no extra lubrication needed. The seal 'springs' are also very sturdy and don't seem to get kinked easily when removing them like I've experienced with some factory seals in the past. Wicked product, will definitely be regularly using these as my consumables for future servicing!!"

Staff response...
"Thanks for the review Steve - we like these! Ruth @TFT"
STAFF REVIEW
10th July 2018
"Super easy to fit, almost fell in but seal all the goodness on the inside and all the grub etc on the outside...feel noticeably more active than standard, which I like."

Staff response...
"Glad you like these Jay - they are our favourite seal! Ruth @TFT"
STAFF REVIEW
18th June 2018
"Simply one of the best upgrades for my 2016 RockShox Boxxer RC fork. It made it more supple and more sensitive over small bumps and rocks. Definitely worth the price! "

Staff response...
"Great to hear that Vladimir! Ruth @TFT"
"The seals themselves are good quality, no tool required for installation, I followed the previous reviewers tip of putting the seals in the freezer and the forks on a radiator. I would give a 5 star rating but the foam rings were very flimsy and fell apart, I ended up cleaning and reusing my old ones. "

Staff response...
"Thanks for your review Graham. Sorry to hear the foams weren't up to scratch - I've popped you some spares in the post. Ruth @TFT"
Malaya van Ruitenbeek
said...
"Very smooth"

"Fitted to a 2015 Fox 36 Float. The kit went in super easy, I put the seals in the freezer in a sealed bag and left the lowers next to a radiator, this have enough contraction/expansion to just slide the seals in with no tools required. So far they feel really nice and the fork has come alive again."

"Great seals and would make a nice upgrade to any fork, Uber smooth and easy to pick install"

Jukka Hietakangas
said...
"Really happy with the smooth movement of fork with these now. I get instant sag to fork when I rise on bike with these, compared to stock RockShox seals that You need pump up&down before checking any sag measurements. "

"Easy to install- even without a tool! Fork feels like a better one"

"I installed these in my son's Boxxers along with changing the damper to a Charger so its a little difficult to separate out the effect of either. What I can say however is that they were extremely easy to install and the 2010 Boxxers (est) now feel like new."


Item: PUPFS32, PUPFS34, PUPFS35, PPUPFS36
PUSH Ultra Low Friction Fork Seal Kits

21 reviews

In stock
Home Delivery
UK mainland delivery from £4.00
You may also like...
---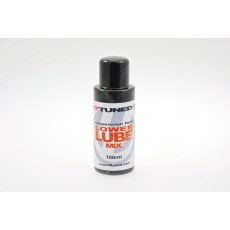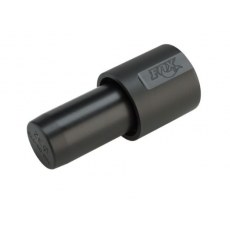 People who bought this also bought...
---
---
---