Ribbon Coil 29
Product Description
Discerning riders have long sworn by the performance, durability, and consistency of coil suspension.
While the industry moved away from coil springs in favour of air for its light weight and simple, broad tunability, these coil aficionados dreamt of a fork that combined coil's advantages with the latest in chassis and damper technology. MRP delivers just that with the new Ribbon Coil.
Ribbon Coil features:
• 4.6, 4.65 lbs. (27.5+/29")
• 140-160mm 27.5+/29" (internally adjustable)
• Externally adjustable preload and Ramp Control™
• 3 springs included, 2 additional springs available separately.
Standard Ribbon features:
• Outcast™ arch design
• New bladder-free EssenTTial™ damper utilizing a low-pressure IFP.
• PSST pressure-relief valves
• "Boost" spacing
• QR15 or bolt-on axle
• 10 decal colours and patterns
• 41, 46 or 51mm Offset

The Ribbon Coil gives you the spring tunability and stroke control previously found only with air, while giving you the supple linear spring curve, lower friction, longer service life, and consistent feel that you get with a coil spring.
This, in a package with a negligible or even nonexistent weight penalty over air forks in its class.
Every Ribbon Coil ships with three standard spring rates (soft, medium, and firm) and two additional springs (extrasoft and extra-firm) are available separately. The full range of springs covers riders from 125-250 lbs. Fine-tuning of spring rate comes courtesy of an external preload adjustment.
Included with the Ribbon Coil is MRP's acclaimed Ramp Control™ system; a speed-sensitive ending-stroke adjustment that allows you quickly and easily isolate and tune your preferred amount of bottom-out support on-thefly.
Just 203 g (0.45 lbs.) heavier than the air-sprung Ribbon, the Ribbon Coil's 4.6 lb. weight bests many of its air-sprung competitors and beats aftermarket coil-converted forks. It's an easily justifiable compromise for hard-charging trail riders and park rats in exchange for consistent and impeccable performance, day-in and day-out.

Like all MRP forks, the Ribbon Coil is precisely assembled in MRP's Grand Junction, Colorado factory.
All forks undergo a rigorous QC process, that includes individual dyno testing, before arriving in the hands of end users. Like its air-sprung sibling, the Ribbon Coil is offered in two chassis sizes (27.5" or 27.5+/29") with ten standard decal colour options, and with either QR-style or bolt-on 15x110 axles. With the addition of either coil or air-spring, and the above options, MRP suspension is truly the suspension of choice for those that demand the best.
Product Features
Air/Coil: Coil
Axle: 110mm (Boost)
Brand: MRP
Colour: Black
Model: Ribbon
Offset/Rake: 41mm, 51mm
Stanchion: 35mm
Steerer Tube: Tapered
Travel: 140mm, 150mm, 160mm, 170mm
Wheel Size: 29"
Delivery
For spare parts, if they are in stock we will send them out the same day if we receive the order before midday (except weekends). If we receive the order after midday, we will do our best to despatch them same day, but it may be the following working day. Orders placed after 3pm on Friday will be despatched on the following Monday. We normally send spare parts by Royal Mail post (see below or our 'Shipping' page for cost/delivery times).

Forks, shocks and large/heavy orders including bike frames go by courier. UK deliveries are with DPD Local, for overseas customers it's FedEx or DHL. In all cases these are fully tracked services and you'll need to sign for the delivery - please provide a suitable address with extra instructions if necessary.
Returns
You may return your order unused, within 14 days for a refund if you no longer require it, provided it is returned with its original undamaged packaging and is unused and unmarked. Please note, we do not refund postage unless items were supplied in error or are faulty.

Picking mistakes do sometime happen. If we supply the wrong part or there are parts missing from your order please let us know within 14 days of receipt so that we can correct the mistake. In the case of picking errors we will refund your postage costs on the returned item.

Faulty goods will be replaced with the same item or a suitable equivalent, as appropriate.

TF Tuned cannot be held responsible for the non-receipt of returned goods so please ensure you use a tracked and/or insured service as appropriate to the value of the goods you are returning.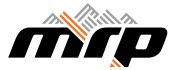 MRP Ribbon Coil 29/27.5+ Boost fork


Write the first review

Available to order
Home Delivery
UK mainland delivery from FREE
People who bought this also bought...
---
---
---