Spare Parts
---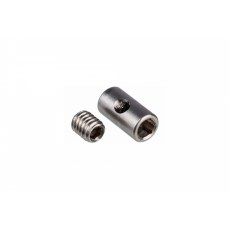 Cable Clamp - barrel nut & bolt
Cable clamp to actuate our REVIVE and DIVINE posts. P.S. This item is identical to cable clamps that are used on other posts, e.g. KS (Kindshock) LEV Integra. Includes: 1x Cable clamp body 1x Set screw DIN 913 M4x5 Fits: REVIVE / REVIVE 2.0 REVIVE MAX DIVINE
---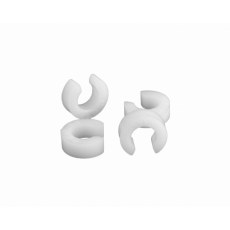 REVIVE - Spacer Set
Includes: 4x REVIVE 5mm Spacer for internal travel adjust of REVIVE and REVIVE MAX dropper posts Note: REVIVE spacers and DIVINE spacers are different items. REVIVE spacers will fit in DIVINE. DIVINE spacers do not fit in REVIVE! You will find a video installation guide below.Note: The video shows the process on a DIVINE dropper post, but the installation logic in REVIVE and REVIVE MAX is...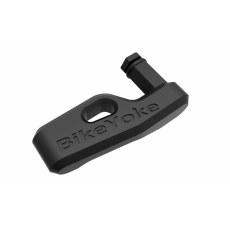 REVIVE - Quick Reset Lever
Attaches to your Reset Hex Slot instead of the 4mm Allen Key, secured by an O-ring (inlcuded).No more need to grab your 4mm Allen Key.Insert the Quick Reset Lever carefully and completely into the 4mm Allen key slot to not damage the o-ring and to make sure it is secured properly. You can easily engage it with a pull of your finger.Fits: REVIVE REVIVE MAX
---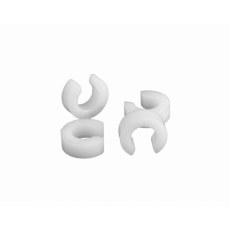 DIVINE - Spacer Set
Includes: 4x DIVINE 5mm Spacer for internal travel adjust Attention: Does not fit REVIVE or REVIVE MAX! How to install the spacers: Fits: DIVINE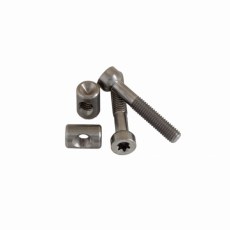 ---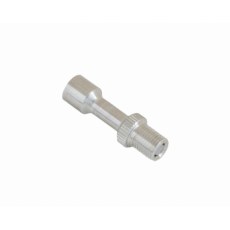 BikeYoke Valve Adaptor
Valve adapter. Allows for easier access to your dropper valve for shock-pumps with short valve heads. Also works with any other Schrader-valved fork/shock/post.