"Ex Demo" Ohlins TTX 22M Coil 16 Series
Product Description
*Please note that a spring is not included and will need to be ordered separately; Ohlins, Cane Creek and FAST springs are compatible with this shock*
Ex Demo, but in "as new" condition.
All shocks come with a climb lever fitted as standard, with the exception of the downhill sizes that have a three position high speed adjustment
The TTX 22 M Universal aftermarket shock absorber is designed to handle the most challenging World Cup Downhill tracks while still providing pedal efficiency for the flat and uphill sections. The twin tube design allows the gas pressure to always backup the low-pressure side of the piston to keep pressure at a controlled level. This ensures consistent damping performance on all types of terrain and improves damping response to give outstanding control of the bike and tire movements.
Product Features
Air/Coil: Coil
Brand: Ohlins
Eyelet Diameter: 12.7mm
Model: TTX
Shock Size: 190x50, 200x50, 200x57, 210x52.5, 210x55, 215x57, 216x63, 222x70, 230x57.5, 230x60, 230x65, 241x76, 250x70, 267x89
Delivery
For spare parts, if they are in stock we will send them out the same day if we receive the order before midday (except weekends). If we receive the order after midday, we will do our best to despatch them same day, but it may be the following working day. Orders placed after 3pm on Friday will be despatched on the following Monday. We normally send spare parts by Royal Mail post (see below or our 'Shipping' page for cost/delivery times).

Forks, shocks and large/heavy orders including bike frames go by courier. UK deliveries are with UPS, for overseas customers it's UPS, FedEx or DHL. In all cases these are fully tracked services and you'll need to sign for the delivery - please provide a suitable address with extra instructions if necessary.
Returns
You may return your order unused, within 14 days for a refund if you no longer require it, provided it is returned with its original undamaged packaging and is unused and unmarked. Please note, we do not refund postage unless items were supplied in error or are faulty.

Picking mistakes do sometime happen. If we supply the wrong part or there are parts missing from your order please let us know within 14 days of receipt so that we can correct the mistake. In the case of picking errors we will refund your postage costs on the returned item.

Faulty goods will be replaced with the same item or suitable equivalent, as appropriate.

TF Tuned cannot be held responsible for the non-receipt of returned goods so please ensure you use a tracked and/or insured service as appropriate to the value of the goods you are returning.
Customer Reviews
STAFF REVIEW
10th September 2020
"Bought for YT Jeffsey, I wish I had bought this when I bought the bike, an absolutely brilliant shock. As with anyone else on here, service from TF fantastic. Only issue now, need front forks sorting to balance bike!"

Staff response...
"Nice to hear that it riding how you hoped Stuart ... let us know about those forks!!! Ruth @TFT"
STAFF REVIEW
10th July 2020
"The Ohlins has transformed my Kona Process. I never imagined a shock could make such a difference. I almost look like I know what I'm doing on single tracks now. Excellent service from TF as well they made sure the set up right for the bike."

Staff response...
"Great review Adrian! Ruth @TFT"
STAFF REVIEW
6th July 2020
"Was worried at first about going coil on a single pivot..... but Jesus this thing rocks, it's like riding down rocky, root strewn trails on a memory foam mattress, dropping of small 3foot drops feels like falling on to a pile of feathers...... all while still showing no pedal bob sat down and maintained that direct feeling of control single pivot riders love!! Great upgrade and worth every penny (I got an ex demo shock and I'm sure they sent me a new one!! Not a scratch and the bump stop was gleaming white)!!! "

Staff response...
"Amazing!!! Yes, these really rock don't they - chuffed to hear that you are enjoying the TTX Jonny! Ruth @TFT"
STAFF REVIEW
20th April 2020
"Having been told that a coil shock was the best upgrade I could make to my bike I saw this shock at a great price and decided to bite the bullet and try it for myself. I'm blown away by the difference it makes. Even to someone as inept as me the bike, a Trek Remedy 8, feels fantastic. I can't believe how much better it rides. I got great advice from TF Tuned who got it set up perfectly for me; absolute experts. Thanks"

Staff response...
"Great to hear that you are loving the TTX Tim! Thanks for taking the time to leave a review. Ruth @TFT"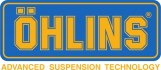 *Please note that a spring is not included and will need to be ordered separately* Ex Demo, but in "as new" condition.

4 reviews

In stock
Home Delivery
UK mainland delivery from FREE
People who bought this also bought...
---
---
---