Ohlins TTX22m Coil - Standard
Product Description
N.B. PRICE IS FOR DAMPER ONLY - SPRING AND MOUNT KITS MUST BE PURCHASED SEPARATELY.
All shocks come with a climb lever fitted as standard, with the exception of the downhill sizes that have a three position high speed adjustment
The TTX22M shock absorber is designed to handle the most challenging World Cup Downhill tracks while still providing pedal efficiency for the flat and uphill sections. The twin tube design allows the gas pressure to always backup the low-pressure side of the piston to keep pressure at a controlled level. This ensures consistent damping performance on all types of terrain and improves damping response to give outstanding control of the bike and tire movements.
Low and high speed compression and rebound damping are externally adjustable. Spherical bearings is offered as an option on widths up to 22 mm, reducing friction on the shock during side loads to improve small bump sensitivity.
Technical Specifications:
Twin-Tube-Technology (TTX)
Specifically designed for Gravity/Enduro segment
Nitrogen pressurized bladder reservoir system
Weight between 423 and 454 g (without spring)
new lightweight springs available
Aluminium design, hard anodized
Fully servicable and rebuildable
2 years limited warranty
Adjustment:
3 clicks high speed compression damping
16 clicks low speed compression damping
7 clicks rebound damping
Product Features
Air/Coil: Coil
Brand: Ohlins
Colour: Other
Eyelet Diameter: 12.7mm
Model: TTX
Shock Size: 190x50, 197x48, 200x50, 200x57, 210x50, 210x52.5, 210x55, 215x57, 225x75, 230x57.5, 230x60, 230x65, 241x76, 250x70, 250x75
Delivery
For spare parts, if they are in stock we will send them out the same day if we receive the order before midday (except weekends). If we receive the order after midday, we will do our best to despatch them same day, but it may be the following working day. Orders placed after 3pm on Friday will be despatched on the following Monday. We normally send spare parts by Royal Mail post (see below or our 'Shipping' page for cost/delivery times).

Forks, shocks and large/heavy orders including bike frames go by courier. UK deliveries are with DPD Local, for overseas customers it's FedEx or DHL. In all cases these are fully tracked services and you'll need to sign for the delivery - please provide a suitable address with extra instructions if necessary.
Returns
You may return your order unused, within 14 days for a refund if you no longer require it, provided it is returned with its original undamaged packaging and is unused and unmarked. Please note, we do not refund postage unless items were supplied in error or are faulty.

Picking mistakes do sometime happen. If we supply the wrong part or there are parts missing from your order please let us know within 14 days of receipt so that we can correct the mistake. In the case of picking errors we will refund your postage costs on the returned item.

Faulty goods will be replaced with the same item or a suitable equivalent, as appropriate.

TF Tuned cannot be held responsible for the non-receipt of returned goods so please ensure you use a tracked and/or insured service as appropriate to the value of the goods you are returning.
Customer Reviews
STAFF REVIEW
18th December 2022
"Swapped my Levo to this Ohlins coil and it changed the bike. Never any trail chatter, just grip and loosing the back is nearly impossible. I have managed to break two fingers because the front can keep up though, time for some coils up front, I forgot how good coil suspension is and with the power of an ebike, the weight doesn't matter at all. great support on spring weights and set up from TF, as always! "

Staff response...
"Nice review Rob, oops on the fingers though! Hope you have healed up :-) Ruth @TFT"
STAFF REVIEW
5th April 2022
"Made a good bike great! excellent service from the guy's at TF Tuned."
Staff response...
"Great stuff Steve - thanks for your kind words. Ruth @TFT"
STAFF REVIEW
20th November 2021
"Had several calls with Tim *(not a tech here but we have been having fun trying to work out who that might be) [Ed} and Calvin trying to decide which shock was best for our Decoys and riding style. They advised the Ohlins for me (105kg-naked) and boy am I happy with it (upgrade from Deluxe air shock). Immediately I felt the support of the shock, but it was still very sensitive.Haven't had to chance to bomb down a mountain yet...but soon. I'm really happy with the mid stroke support and the fact that the SAG-point is kept consistent even in the full-open setting. I could not believe the difference it makes....Already on relative easy flat-trails I feel no more wobbling in the corners and the harshness is gone too! I appreciate the constructive advice, the delivered products and last but not least the nice people 'behind' the phone! It is rare these days, thank you! I'm a fan. Now I just need to figure out how to send the shocks for service without paying too much due to EU/UK situation as I would like to 'repay' the courtesy back by staying a customer! "

Staff response...
"Hey Mario - delighted to be able to get you rolling on the Ohlins. Great review, thanks very much for taking the time. Ruth @TFT"
"My bike (2019 Orange Stage 6) has been transformed by bolting this shock on! The only downside is, my Fox 36 fork feels like a pair rigid snooker cues in comparison to the fantastically supple rear shock. My wallet fears a matching Ohlins 36 coil fork may be on the cards! "

STAFF REVIEW
20th February 2021
"Finally managed to get out and put my new shock through it's paces, and all I can say is "Wow!" The difference between the TTX22 and my old Monarch Plus RC3 is like night and day, there's so much more grip and the rear suspension is buttery smooth. The "climb switch" on the high speed rebound circuit makes a lot of difference when climbing and pedalling along flat sections, making the bike sit higher in it's travel while still remaining supple and providing loads of traction. The real difference is when the bike is pointed downhill though. Stick the high speed switch back into position one and the mid stroke support when railing berms and hitting compressions is mind blowing, and the amount of grip is incredible. There's an off camber corner covered in rocks at my local trail, and every single time I've gone over twitch my old shock I've lost traction and slid sideways, not with this shock though. Even in the wet muddy conditions today the rear tyre tracked perfectly in never broke free. If you're looking for a new rear shock then I don't think you can go wrong with one of these, they're simply superb."

Staff response...
"Cracking review Lee, and yes what a difference a Coil makes :-) Really pleased that you are loving it. Regards, Ruth @TFT"
"Super service, correct and fast at a nice price."

"I have been running the Öhlins coil on my Starling Murmur for about a month now. The TF setup has been great. Would definitely recommend to other Starling owners."

STAFF REVIEW
10th July 2020
"I had planned to buy an airshock,but after chatting with Greg at TF I bought the Ohlins TTX. I am amazed by the difference this has made to. my riding. The TTX works brilliantly . I could not be happier."

Staff response...
"Good choice Tim, great to hear you are happy! Ruth @TFT"
STAFF REVIEW
5th July 2020
"Third Öhlins I've bought.. txt coil is the dogs bollards and so are TF tuned"

Staff response...
"Why thank you Ryan! Ruth @TFT"
STAFF REVIEW
11th April 2019
"Great product, and the service from the guys at tf-tuned were excellent. "

Staff response...
"Good to hear you are pleased with the shock Erik! Ruth @TFT"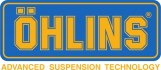 Ohlins TTX22M Coil Shock *Please note that a spring is not included and will need to be ordered separately*

10 reviews

In stock
Home Delivery
UK mainland delivery from FREE
People who bought this also bought...
---
---
---